Title: Thirst Trap
Author: Zachary Ryan
Genre: LGBTQ Fiction
Publication: Kingston Publishing Company
Length: 212 pages (Paperback)
Source: Copy by Author
Tragedy comes in all forms, and you never know how you'll deal with it. Four friends have all dealt with their fair share of struggles. Dillion, an aspiring writer with writers block because of his brothers sudden death, Jesse the emotional stunted drink thanks to his boyfriend's suicide, Ivan the abused victim just looking for a place to call home, and Leo the stubborn romantic trying to get his friends to open up, while keeping his issues close to his chest.

With these four friends, they avoid all their elephants in the room like a death card agreement between Dillion and Jesse, Ivan completely hoping his abusive lover with change or even Leo focusing on his friends problems instead of his own. Can these four friends learn to embrace and accept their own tragedy or will they be stuck in the past?

Thirst Trap is a humorous coming of age novel dealing with sexuality, tragedy, substance abuse, and the most beautiful insane friendships.
Thirst Trap is a book about four friends who are always pushing to the limit to keep their blown-up life away from each other and avoid being judged. Dillon is a creative homosexual Thirst trap who is knocked by writer's block since the time his brother died. Ivan, a stubborn victim of abuse is getting it hard to accept that he is in a failed relationship. Jesse, a loyal drunk can't get over his boyfriend's death which has left him with questions and remembrances of him. Leo, a closed-hearted romantic is toiling to save his 8 years of marriage.
They all have screwed up lives but doesn't want to open up about it with each other. All are making an effort to find their happy endings and attempting to bypass their realities.
How they blab out their emotions for each other in their heart eventually is interesting to find out? Do they really mean what they say to each other? Will they try to sort out their vitalities or will they go on with being flawed and smash each other's hearts more?
.
This book by Zachary Ryan has been a completely distinct adventure from his High School Queens Trilogy. It was a serious novel and full of emotional ups and downs in an individual's life.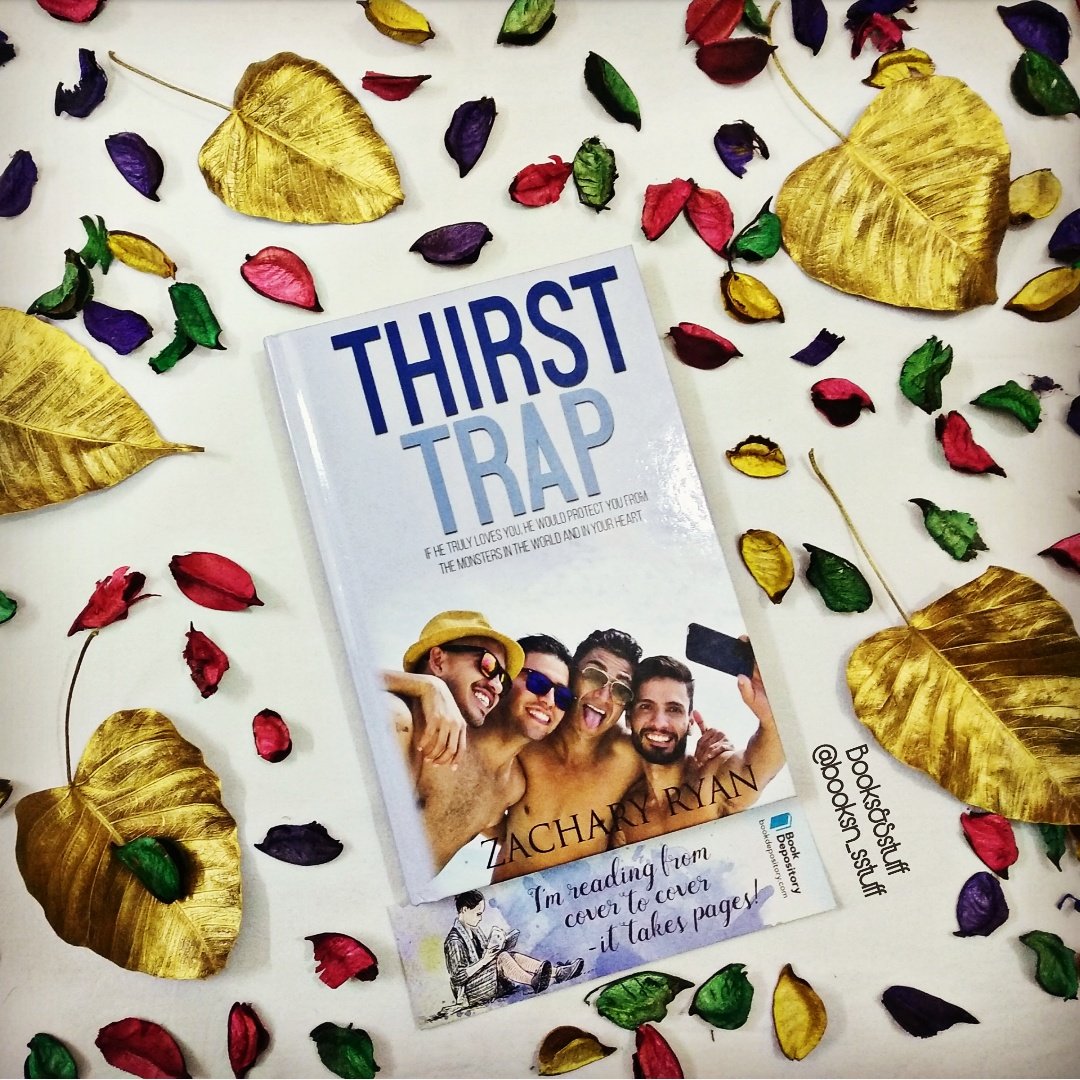 All the buddies have their bit of tough moments and it might feel utopian to some but I believe this is how life is. Everyone is carrying their own harsh times in one or the other form.
You will recognize some really painful realities of the gay community in the book. Some intense lines will make you stop, sit and stare at the wall to mull over them.
I really was heartbroken when Dillon missed his Brother Wade. I was boiled when Jay injured Ivan and used him as his toyboy. I so wanted Leo and Will to sort out things and give their relationship an opportunity. I wanted Dillon to not take Dean oppositely and come out to the world with his writings.
I could connect so well with all the characters and that's the beauty of Zachary Ryan's books.
*BOOK HAS 18+ LANGUAGE*
Zachary Ryan grew up in a black-and-white box in Maryland, before moving to Chicago to start a new life. There, he found that he was accepted for his misfit status—and learned that it's perfectly normal to spend your twenties feeling lost and confused.

After a disastrous sexual encounter, Ryan stumbled on a group of true friends, or "soul cluster," that he connected with. Through his writing, he hopes to help other broken souls out there find comfort amid the chaos.

CONNECT WITH ZACHARY RYAN ON:
#BOOKREVIEW : THE REVENGED QUEEN BY ZACHARY RYAN
#BOOKREVIEW : HIGH SCHOOL QUEENS👠💋 BY ZACHARY RYAN
IN CONVERSATION WITH ✍️ "ZACHARY RYAN" @zacharyryanbook
5 of 5 stars to Thirst Trap by Zachary Ryan https://t.co/QTyjTyQF9D

— Books&Sstuff (@BooksSstuff) December 18, 2019
---
 Share what you think about this book in the comments below! Happy Reading!