Author: Lakshmi Subramanian
Genre: Non-Fiction/ History
Length: 240 Pages (HARDCOVER)
Here is the first ever and only detailed account of Gandhi and music in India. How politics and music interspersed with each other has been paid scanty, if not any, attention, let alone Gandhi's role in it. Looking at prayer as politics, singing Gandhi's India traces Gandhi's relationship with music and nationalism. Uncovering his writings on music, ashram Bhajan practice, the Vande Mataram debate, Subramanian makes a case for a closer scrutiny of Gandhian oeuvre to map sonic politics in twentieth century India.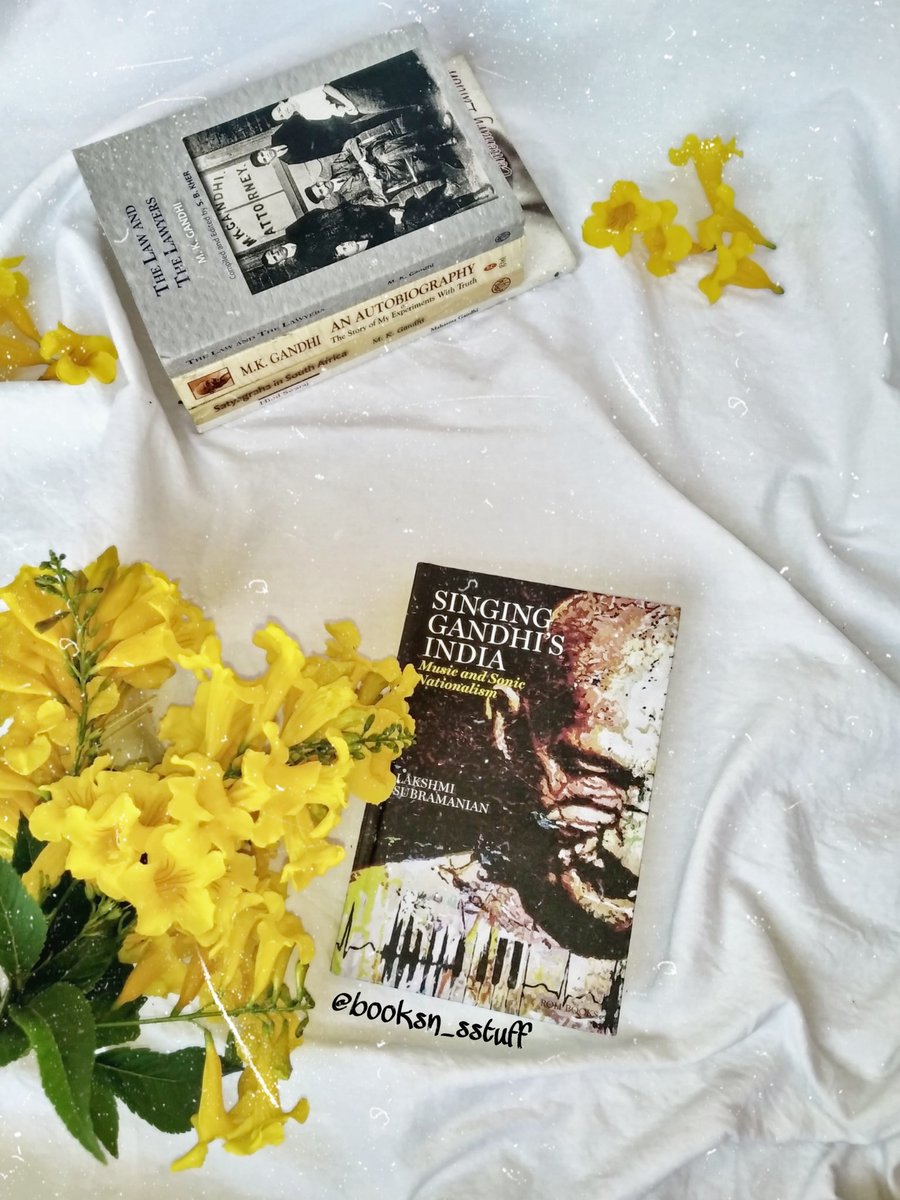 "When one has a diamond in his possession, one does not keep taking it out and looking at it. He knows that he has the diamond with him and that consciousness gives him sufficient  satisfaction." 
Gandhi was neither a patron nor a specialist of music. He was moved by its power as a medium of impact. This book has talked in intense facts about the influence of music in Gandhi's nationalism and his experiments of bringing discipline and obligation in people's spirits towards the Freedom struggle.
What all effect music had in Gandhi's life and his political purpose is dealt with in the book. There have been a lot of political upheavals and social problems around music between different religions and that has even lead to riots during that time. What did Gandhi feel about it and what is his perspective on the topic is discussed in the book in drastic fragments.
This book also speaks about why Gandhi emphasised so much on music when he himself was not a connoisseur in the field.
Also, you will find about the music used in Ganpati celebration, Durga Puja or Dusshera and did Gandhi believed that to be a crucial part of real religious practice.
✨✨✨
This book has been a very exclusively researched book on music and it influences on Gandhi's life. Precise non-fiction and for those who prefer to study Gandhi and everything associated with him.
Those who want to know Gandhi better would like it. It has very well talked about the assistance music has played in the independence history.
Although it makes a passive start, in the end, it becomes captivating to read some of the unfamiliar things about music and Gandhi.
"In our arrogance we forget that we all are one day going to be levelled with the dust by death that knows no distinctions"
WHAT HAPPENS WHEN ONE HAS TO FACE HARDSHIPS IN LIFE? BREAKING CHAINS BY DEBORAH WARE: BOOK REVIEW
---
Do share your thoughts with us about the review in the comments below.
Happy Reading!