Author: Brandon Dean
Genre: Historical Fiction/Dystopian
Length: 266 Pages (Paperback edition)
You never realize what the good old days are until you're no longer living in them. In May 1943, seventeen-year-old Clint Brodsky learns this lesson the hard way when German forces invade and attack the US mainland. As Clint's hometown of Mayfield, Ohio, is left in ruins, he is forced to overcome and adapt to this macabre new world he once called home.

Constantly questioning his own moral compass as he finds himself doing things he normally wouldn't even consider, Clint must conquer his deepest fears for the sake of his newborn baby sister, Violet, and the girl he learns to love, Hazel. Clint must grow and mature to keep the ones he loves safe, all the while dealing with the natural feelings and dilemmas an impressionable teenager is bound to have. This, coupled with his hopes of finding a better world, is what drives him. But what will happen when his own need for revenge and his instinct to survive drive him in the opposite direction?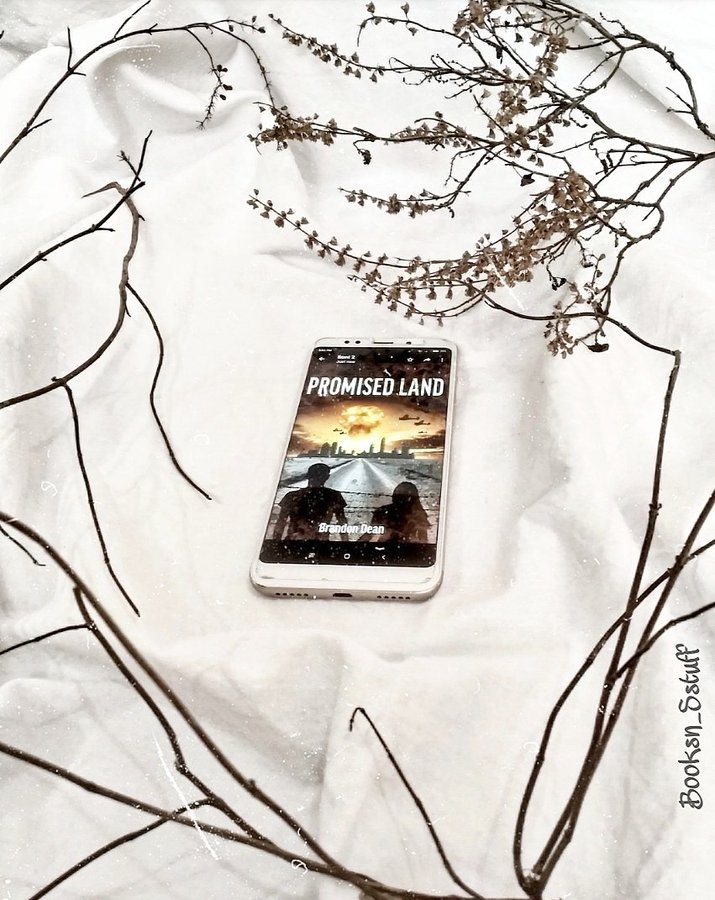 🌬️"I don't fear death, but I fear a world where the ones I love have to fight this battle alone. And maybe that keeps me going on"
🌼🌼🌼
The promised land is a fictitious story set in times of World War 2 during the 1940s when German Nazis wanted to come out winning anyhow. Amid the war, the existence of common people was ruptured to an extent irreparable. The book covers one such story of a familiar boy Clint Brandsky and his family going through all the destruction one can ever visualize. A pleasant family rejoicing their son's 17th birthday and shortly expecting a new member into their home flees to save their lives. When Clint learns that his mother's health is going down, he moves out with his Dad to bring some medicines. The duration they are out of their hiding shelter they find that they are in a dog eat dog world🙁
Clint goes through the hardest of violence and he stays the only one who has to keep his mother and the little baby safe.
To their peace, they find a safe place in a house of only women. Men went out and never came back. Will Clint and others be able to put together to the Promised land? Or there's something worst waiting for them? To know, Grab your copy as the book comes out on the 19th of March. 🍁🍁🍁 The book has a really binding beginning and there were times when I felt tears building up in my eyes. So many paragraphs will knock you and you will start doubting just like Clint. Also if you're anticipating that it has some facts about the world war then it's not about that. It a struggle story of a family during War times.
It has been written in a reasonable manner for anyone to read. Overall I would say a story that will immerse you well.
CONNECT WITH BRANDON DEAN ON:
INSTAGRAM
WHAT HAPPENS WHEN ONE HAS TO FACE HARDSHIPS IN LIFE? BREAKING CHAINS BY DEBORAH WARE: BOOK REVIEW
---
Do share your thoughts with us about the review in the comments below.
Happy Reading!