Author: Jared Wilson
Genre: Children's Book/Fantasy
Length: 40 Pages (Paperback edition)
Well, hello there, dear reader and soon to be friend! I say friend because tow people surely cannot share a story without becoming friends by the end. in these pages, you will find a tale about an adventurous adventurer and an ice snake in need of protection. by the end of our story, once you and I have become friends, you'll have been introduced to Tom Danger and the Amazing world he inhabits, a world you can journey to for many years to come!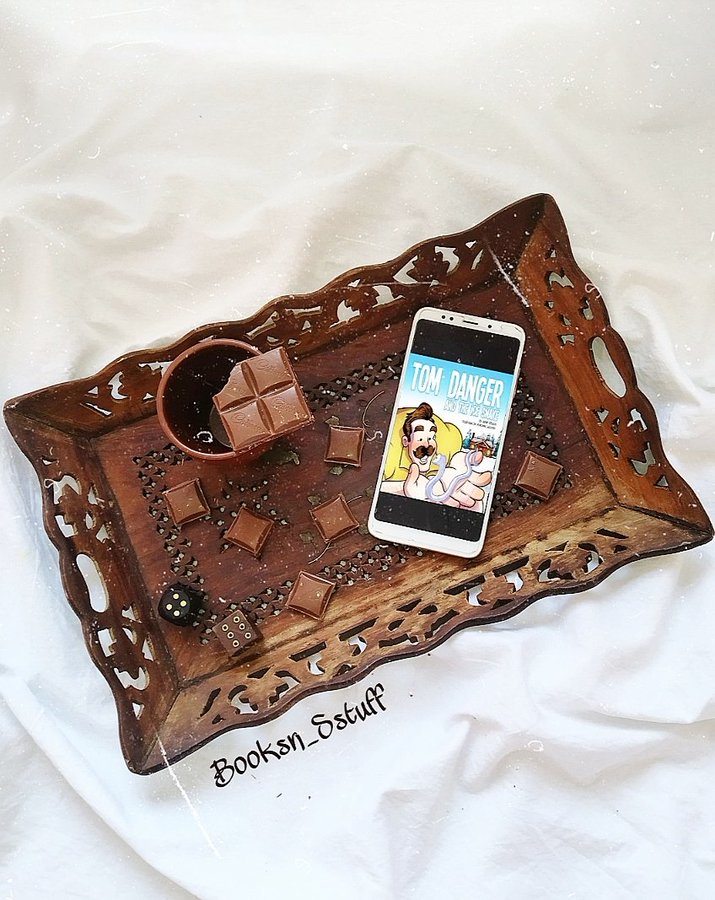 "Worry is a burden that man was never intended to carry. So heavy is it's weight, that when placed upon the heart, it can sink a man's soul."
🌺🌺🌺
This a Children's fantasy book. A story about the character that we have all thought of in our innocence, a giant man's tale. But not all gigantic people are scary. This a saga about Tom who is mature enough to know that you need not be a child to be childish.
Tom is one huge man in the mountains of Imagon and is just like any ordinary individual who love adventures. He is thoughtful yet strong. Childlike yet mature 🤪
One day while obeying his daily ritual of breakfast, he yearns to have apples from the silver tree. And then the events come to be when he hits upon an egg of Icee Snakus, a rare breed of a snake who are herbivores.
He adores the egg and is smitten by its beauty😍 but Pterodactyl ruins it all😣
What will Tom do now?
Grab the book and let your child enter this spirited journey. 🌺🌺🌺
I totally love children's book because they are always a stress buster and I just escape reality for some time.
They always remind me of my adolescence and this one surely was a fabulous read because I have always read stories of giant's who frighten folk but this one was friendly and kind.
Kids will love it because there are extremely elegant illustrations which will put them into an altogether different world full of snow ☃️❄️
A promising book to teach fine and simple vocabulary to kids. Such books assist children to develop a reading pattern skillfully. Recommended.
CONNECT WITH JARED WILSON ON:
INSTAGRAM
WHAT HAPPENS WHEN ONE HAS TO FACE HARDSHIPS IN LIFE? BREAKING CHAINS BY DEBORAH WARE: BOOK REVIEW
---
Do share your thoughts with us about the review in the comments below.
Happy Reading!