TITLE: All the Pretty Girls  (Free on Kindle till 3rd May 2020)
AUTHOR: Saurab Kumar
GENRE: Fiction/ Romance/ Young Adult/ LGBTQ
LENGTH: 170 Pages (Kindle Edition)
Like many immigrants, twenty-four-year-old Ifran straddles two worlds. Although he's assimilated to life in the United States, he's still deeply rooted in his Indian culture and Muslim faith. At times he feels like an outsider, but working as a journalist for LA Daily is the perfect opportunity to broaden his horizons. Ifran's first assignment is to interview a woman arrested for showing an anti-Islamic movie at a gay-pride parade.

When he arrives at the prison, Ifran is shocked to learn that the defendant, Jenna, is actually a burgeoning porn star. She insists that she's innocent and that the film promotes same-sex marriage while discussing opposing religious beliefs. Even more surprising is Ifran's fascination with Jenna. He can't help but be intrigued by her confidence and passion for promoting sexual awareness—even if he thinks differently.

With more research, Ifran discovers that Jenna uses porn as her platform to convey deeper messages of empowerment and acceptance. It's a unique approach, and he convinces his editors to let him write a full story. As Ifran immerses himself in Jenna's world, however, he soon discovers another side of himself—one that may be more open minded about women and sexuality than he originally thought.
"Breathe in self-love; exhale what others think"
The story revolves around protagonist Ifran who works in Los Angeles daily as an intern. He fetches his first story to cover on his last day in the job, which is funny.
But the news he has to fill in is about an arrest made in the gay pride carnival, which is more of religious and political content.
To his amazement, the individual turns out to be a woman named Jenna, who works in the adult industry.
She was caught because she was about to exhibit a documentary about same-sex and religion, which has been trying to control creatures for ages.
It is said that she tried to show indecent content. Does she actually try doing that?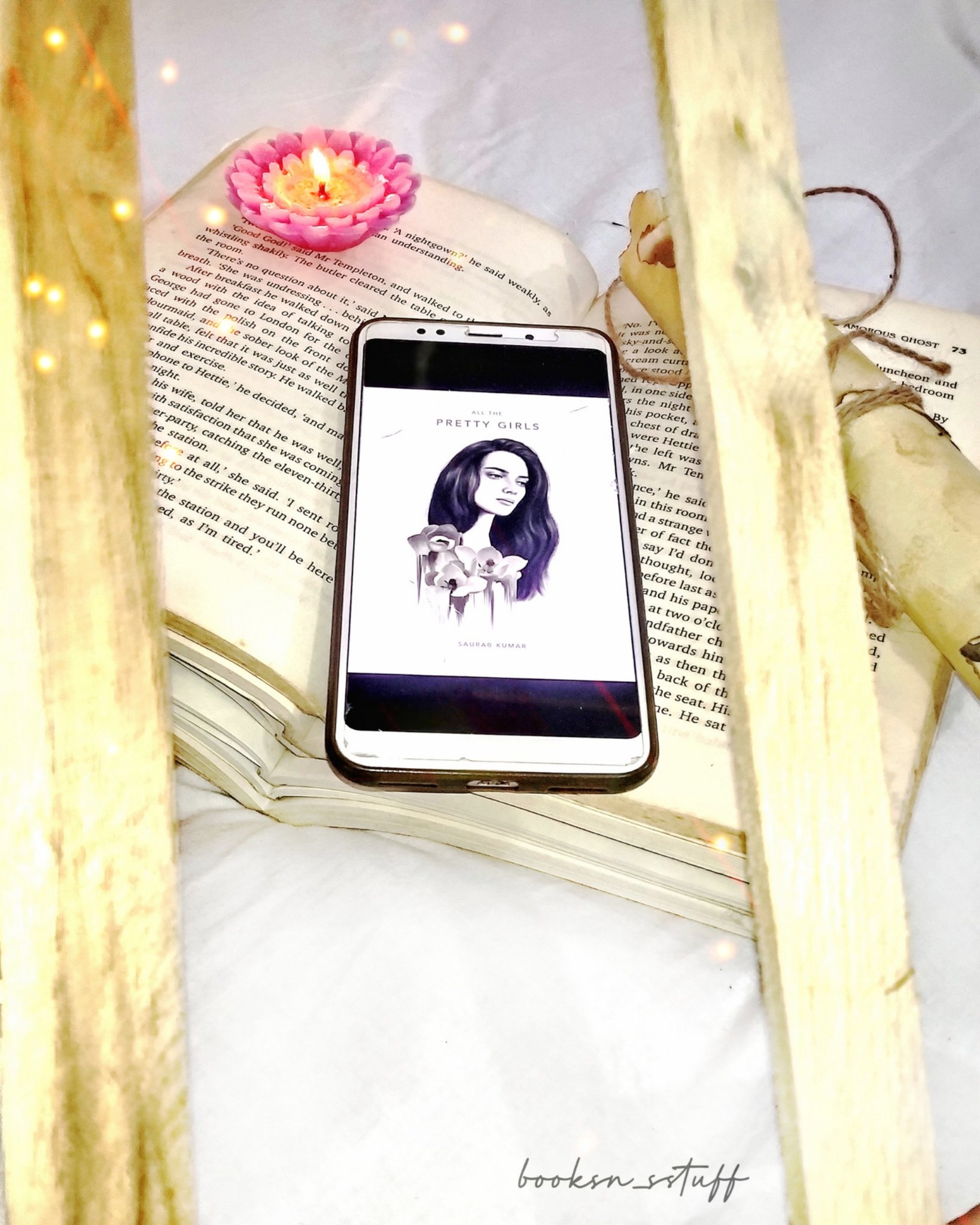 How will Ifran handle the whole report and will this coverage transform his life forever?
I was totally drawn towards the subtle yet neat cover of the book.
It talks about the most forbidden, most tabooed sex education and how sexuality has always been misinterpreted.
How religion has constantly tried to control it by monitoring their women.
The start was very inviting and I looked up to the book with anticipations because it was unusual from what I have been reading for so many months.
It really stood up to the odds in terms of the beliefs it introduced me to and in terms of the doubts, it has raised about sex education also advising how fundamental it is reasons.
I would recommend the book as it is a fast read and puts forward some truly significant questions in the story.
Saurab was born and raised in India. During his time in the merchant navy as an engineer, he had many opportunities to travel. He later moved to the United States to attend the Stella Adler Conservatory for Actors. Eventually, he discovered his true calling: Storytelling.

Saurab lives happily in Austin with his wife and their daughter. When not writing, Saurab works with the little ones as a Montessori teacher.

CONNECT WITH THE AUTHOR ON:
EGYPTIAN MYTHOLOGY BOOK REVIEW: I, BLACK PHARAOH BY EMMANUEL KULU JR.
---
Do share your thoughts with us about the review in the comments below.
Happy Reading!